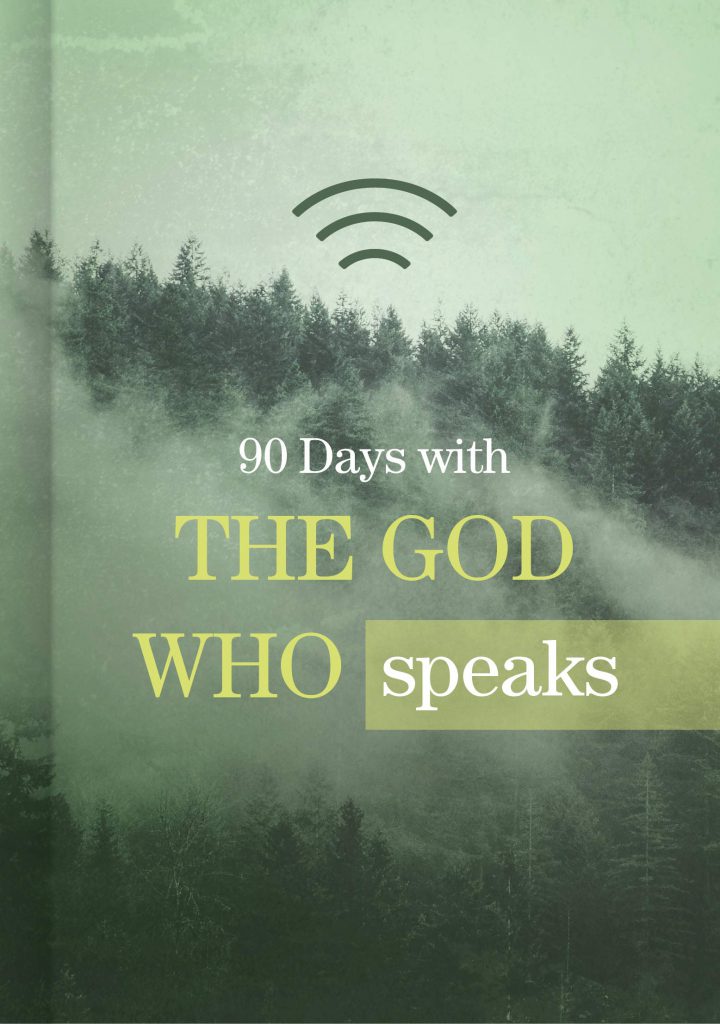 90 Days with THE GOD WHO speaks, is developed from "The Gospel Project: Adult Leader Guide", copyright 2012, by Lifeway Christian Resources. I wish they would have given credit to their team of authors because I like looking up other works of authors and following different ministries. With that being said, I love books about how God speaks, and is still speaking to today's generations. The table of contents captivated me. Each title reveals a different thing to reflect about how God speaks. The book is laid out as a devotional is meant to be used in any way that would best add to your current study. I like how each devotional starts with scripture and has scripture reference throughout the story or explanation. Each devotional ends with questions to ponder, or things to do, like reading specific scripture, or praying about specific things related to the day's devotional. I think that this is a good beginners guide to hearing God's voice. I am disappointed that this book only talks about God speaking in Scripture. I'm also disappointed that it leaves the reader more hesitant about prophecy, because the only mention of prophecy, is of a prophecy that was wrong. The book says nothing about learning to hear God's voice to the specific individual through the Holy Spirit.
          There is no mention about God speaking through dreams today, or to the people through scripture. I have researched dreams in Scripture, and learned that there are about 90 times that the word "dream", can be found in scripture. My favorite is found in Job, (Job 33:14-18 NASB Indeed God speaks once, twice, yet no one notices it. In a dream, a vision of the night, sound sleep falls on men, they slumber in their beds, Then He opens the ears of men, seals their instruction, That He may turn man aside from his conduct, keep man from pride; He keeps back his soul from the pit, his life from passing over into Sheol.) There is no mention about how our own voice is powerful. God created everything with His voice, and He created us in His image, so our voices are also powerful, and have the power of life and death. (Proverbs 18:21 NASB Death and life are in the power of the tongue, And those who love it will eat its fruit.) We need to be careful with our words, because we will be held accountable for what we say. (Matthew 12:36 NASB But I tell you that every careless word that people speak, they shall give an accounting for it in the day of judgment.)
          I would recommend this book to specific denominations that tend to believe that God does not speak through prophets or dreams today. I feel that the book could be much more encouraging and impactful in the reader's walk, if it covered how God not only spoke through scripture, and to the people of those times, but how God still speaks today.
Disclosure of Material Connection: I received this book free from the publisher through the BH/Lifeway Bloggers program. https://www.bhbloggers.com/ I was not required to write a positive review. The opinions I have expressed are my own. I am disclosing this in accordance with the Federal Trade Commission's 16 CFR, Part 255 : "Guides Concerning the Use of Endorsements and Testimonials in Advertising."